The seven-day moving average for Virginia is up to 1100 new COVID-19 cases per day.  Fairfax County is up to about 80 a day.  The big "spike" reported yesterday was an artifact of data reporting, as noted on the Virginia Department of Health website.
Below, blue = Virginia, Orange = Fairfax County

*

Below:  Blue = NoVa + Richmond + Accomack, Orange = rest-of-state.  As above, yesterday's spike is an artifact of data reporting.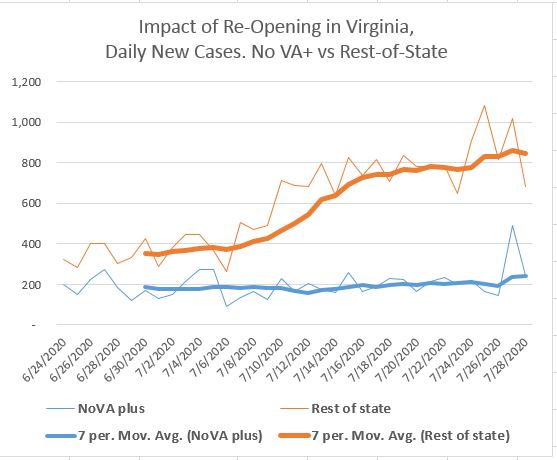 Town of Vienna ZIP codes.  We seem to be adding about one new case a day in ZIP 22180.