This is the followup to Post #1023, my latest N95 mask purchase.
After looking over what was routinely available, my most recent purchase of N95 masks was 10 of these foldable Magid N95s, from Amazon.  The reasoning was pretty much the same as for my last purchase.  These are certified for industrial use, they are not certified for medical use, and they are an odd, niche style.  It doesn't seem like it would be worth anyone's while to counterfeit them.
To be clear, this is a flat-fold mask with behind-the-head straps.
This is the first flat-fold mask I have tried that actually seals to the face well.  Every (e.g.) KN95 I've bought has leaked badly.  But not this mask.  In fact, I'd say this seals to the face better than any other mask I've ever tried, including genuine 3M N95s.
The secret is that they provide a large, flexible soft-rubber seal around the entire rim of the mask.  Here are three views of that.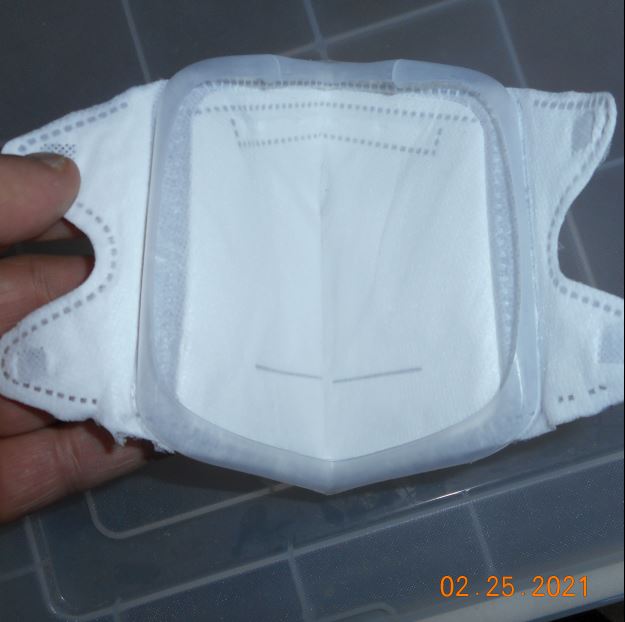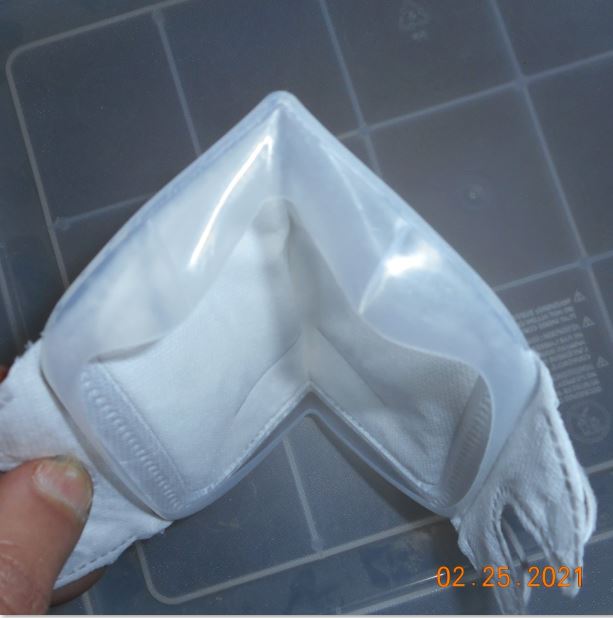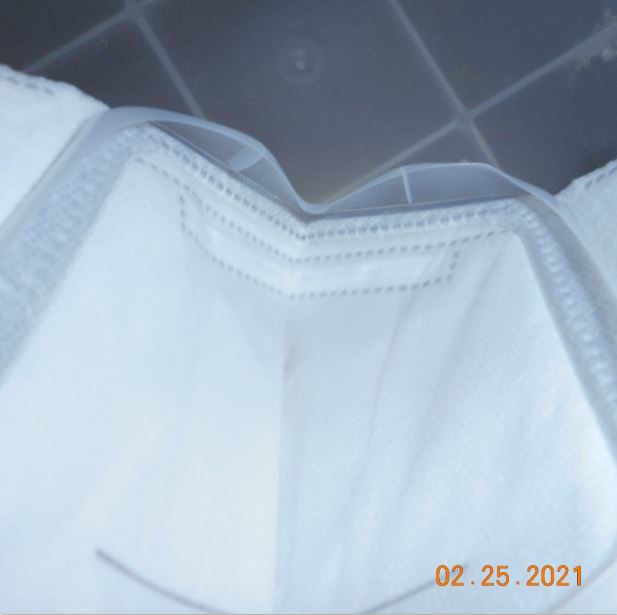 It takes some effort to put this on correctly.  You have to start with the same procedure as a 3M N95 — cup the mask in your hand, put the straps behind your hand, hold the mask to your face, then move the straps over your head.  In addition, you have to pull out the rubber seal and get it properly positioned.  It's not rocket science, but it's also not something you can take out of your pocket and have on in a jiffy.
The reward for this effort is an excellent rubber-to-skin seal all the way around the circumference of the mask.  This mask easily passes the foggy-eyeglass test.  Of all the masks I've worn, this feels like it has the best face seal.  You can see pictures of an individual wearing the mask in the Amazon listing cited above.
This is not an easy mask to breathe through.  So if you're looking for minimum breathing resistance, look elsewhere.  But the excellent face seal means that I'm not afraid that I'm breathing around the mask.  And as a result, it feels quite secure.