Just checking in.  I've already made my call that vaccination is going to beat the pandemic before the more-infectious variants take over (Post #1051).  Now it's just a question of waiting and hoping that things remain quiet.
In any case:
New case rates continue their slow decline.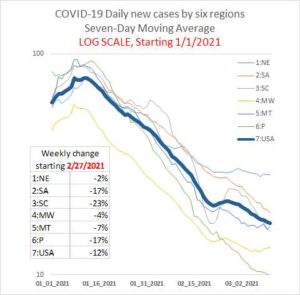 Most states are seeing small declines each day.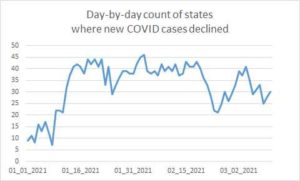 There's still no surge in FL-NY-CA areas with high prevalence of presumably more-infectious variants.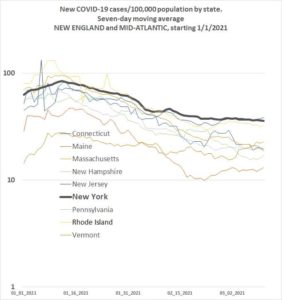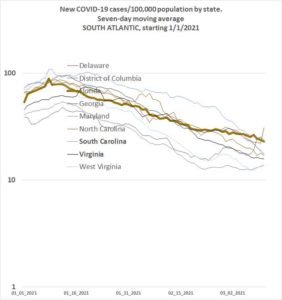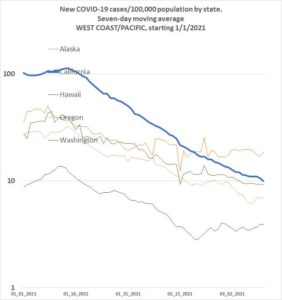 And the College of William and Mary continues to fall short of expectations.  In a good way.