Not much to say.
Nationally, the rate of daily new cases still appears to befalling, a bit.   Michigan and Minnesota now clearly appear to have peaked.  It doesn't look like there are any new hotspots arising to take their place.  So it looks like the U.S. fourth wave may have, in fact, peaked.
Whatever the U.K. variant is going to do, it's pretty much doing it right now.  Per the latest Helix Corporation COVID dashboard data, as of 4/13/2021 more than two-thirds of new U.S. cases were the U.K variant.
The rate of daily vaccinations appears to have slowed, a bit.  In addition, although it is hard to tell from a couple of daily snapshots, the fraction of the elderly who have been vaccinated may finally be topping out.
A few graphs follow.
---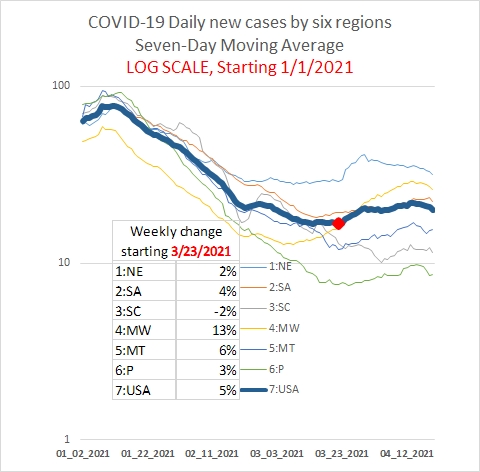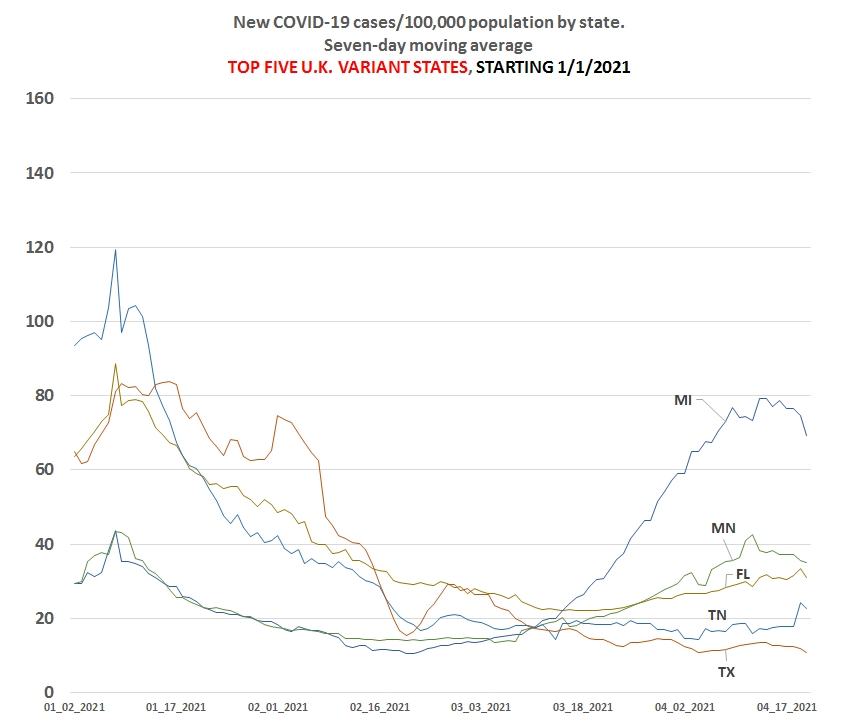 Source:  Calculated from NY Times Github COVID-19 data repository.
---
For this next one, you have to know that SGTF is an accurate proxy for the U.K. COVID-19 variant.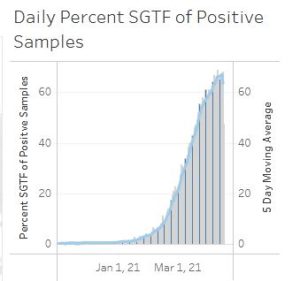 (Data sourced from the Helix® COVID-19 Surveillance Dashboard. Accessed at Helix.com/covid19db on 4/21/2020.
---
For this one, you have to know that the daily snapshot of vaccinations gets revised over time.  That said, I really don't know why the number for the elderly appears to have fallen in the time between these two snapshots.  That said, if this can happen via data revisions, it suggests that any underlying upward trend must be fairly weak.  To me, that suggests that the rate of new vaccinations among the elderly has finally slowed substantially.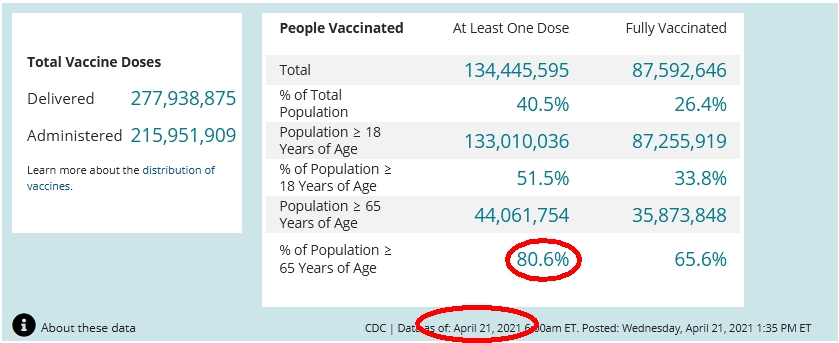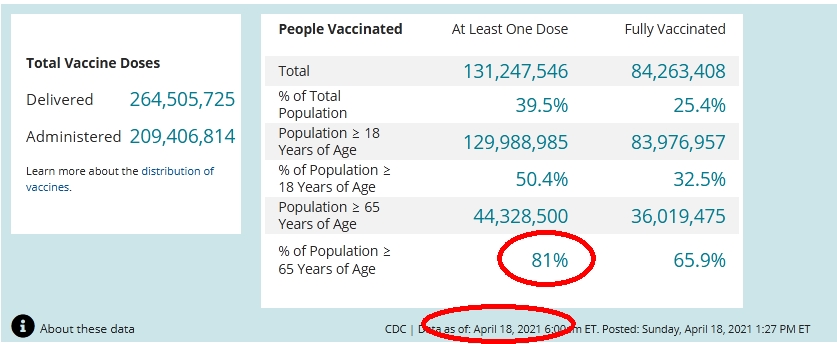 Source:  US CDC.