Today's test results were 1-for-1772.  Three days of census testing are highlighted in yellow below.  In short, they've tested three-quarters of campus enrollment and found one COVID-19 case.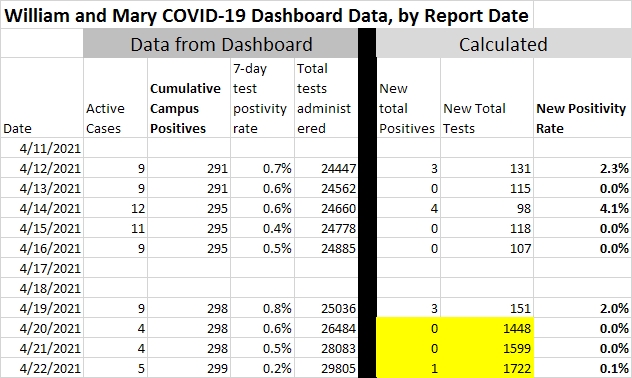 Again, obviously good news.
This is a follow-up to my last post, and in this I try to explain why you might not want to, or be able to, relax the William and Mary COVID-19 hygiene rules just yet.  Despite this good news. Continue reading Post #1117: William and Mary, another good day, the math of herd immunity.