As I plant my garden this year, I realize that I need to finish eating last year's produce.  Of which, this has been an ornament in my kitchen for the past six months: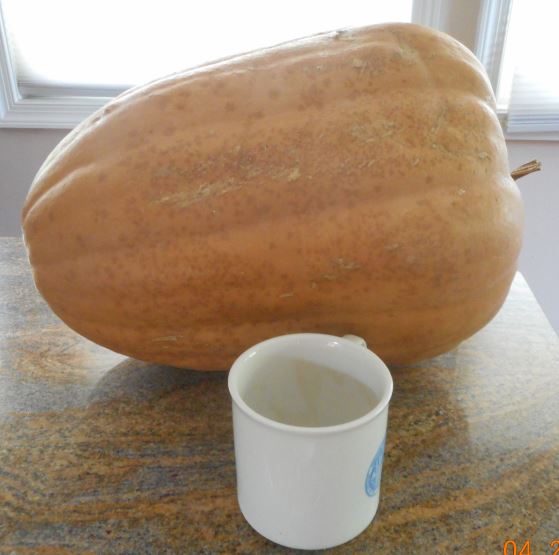 That is a Dickinson pumpkin.  And today's post is about how well that kept, for six months, with zero preparation on my part, just sitting out on the kitchen counter.
Answer:  Just fine.   I'll be planting those again this year.
Details follow. Continue reading Post #G21-019: Dickinson pumpkin is a keeper