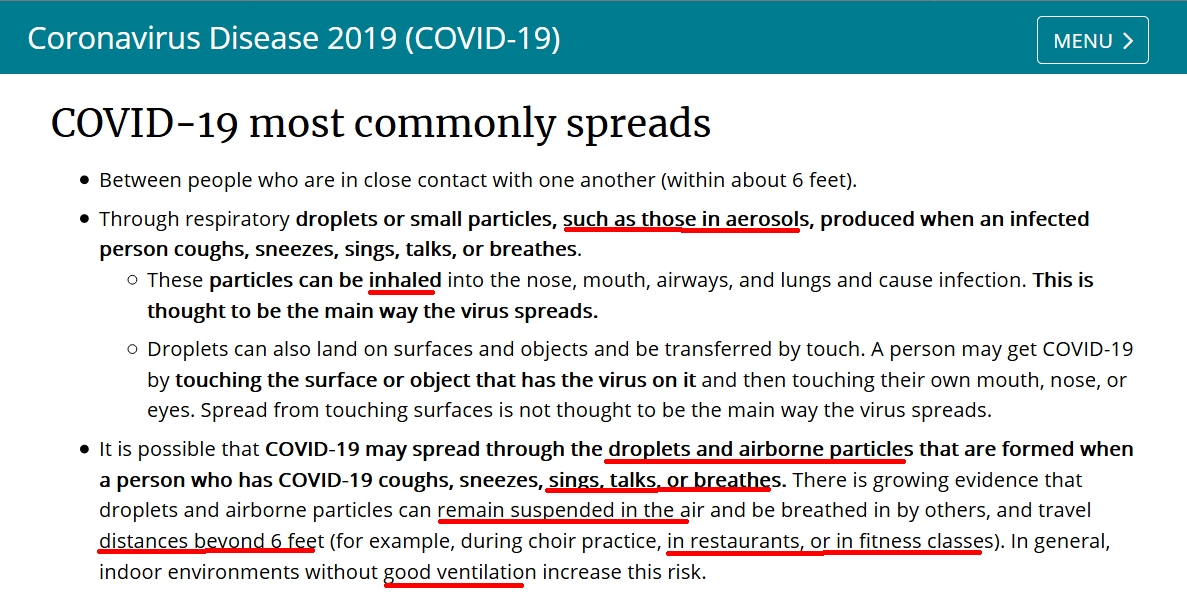 Source:  US CDC. I added the red lines.
The A-words would be aerosol and airborne.  The difference being that, up to this time, the CDC had only said COVID-19 was spread by droplets.  Droplets are (conventionally) larger than 5 microns, rapidly fall out of the air (so-called "ballistic trajectory"),  and are the basis for our 6′ social distancing rule.  By contrast, aerosols are small (under 5 microns), can hang in the air for a long time, can travel far more than 6′, and can be inhaled.
The news here isn't that aerosol transmission matters.  The news is that, as of last Friday, the CDC is (finally) explicitly saying that.  And that, in turn, has a lot of implications for Federal, state, and local policies for dealing with COVID-19.
You can read some news writeups at MSN, or CNN.  Someone in those organizations must have been keeping an eye out for this, because I don't see this being reported elsewhere.  Yet. Continue reading Post #820: The CDC finally says the A-words.