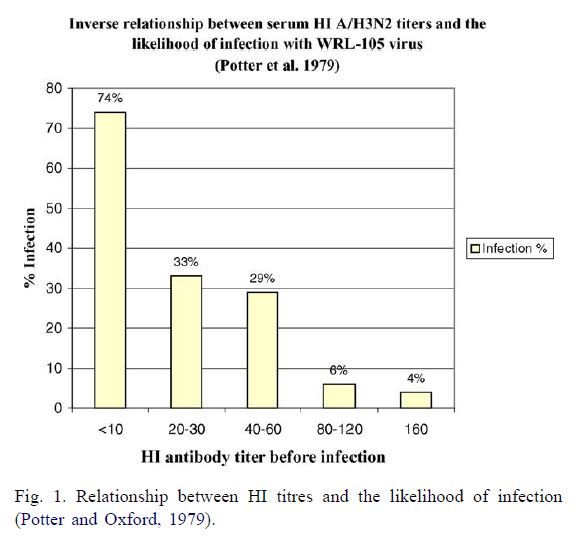 Source:  Immunogenicity and protective efficacy of influenza vaccination
Claude Hannouna, Francoise Megas,  James Piercy,  Virus Research 103 (2004) 133–138.
The importance of this graph will be clear about five paragraphs down.
At this point, with the Phase III trials of coronavirus vaccines well underway, even if they don't have enough "statistical power" to do the formal statistical test, our public health bureaucracy ought to have a fairly good indication of how things are shaping up.
I've been waiting for any US public health leader to start leaking information on the likely effectiveness of the coronavirus vaccines.   Informally tossing some numbers out there, to get us prepped for the eventual formal announcement.
We just got our first indication today.  And, although the CDC Director broke the news gently, and indirectly, and with spin, if you paid attention, the news was clearly not good. Continue reading Post #815: What if this is as good as it gets?