Hey, Vienna, at last, you are finally getting a glimpse of the future that your Town Council has created for you.  It's a scaled-down version of what's coming.  But it should be enough for you to grasp what's going to happen to Maple Avenue.
Next time you drive past 540 Maple Avenue West — the site of the future Chick-Fil-A/Flagship car wash (just west of the Nutley/Maple intersection) — have a look at what's going up.  Right now (9/22/2018), the back corner of the building is up.  It looks like this: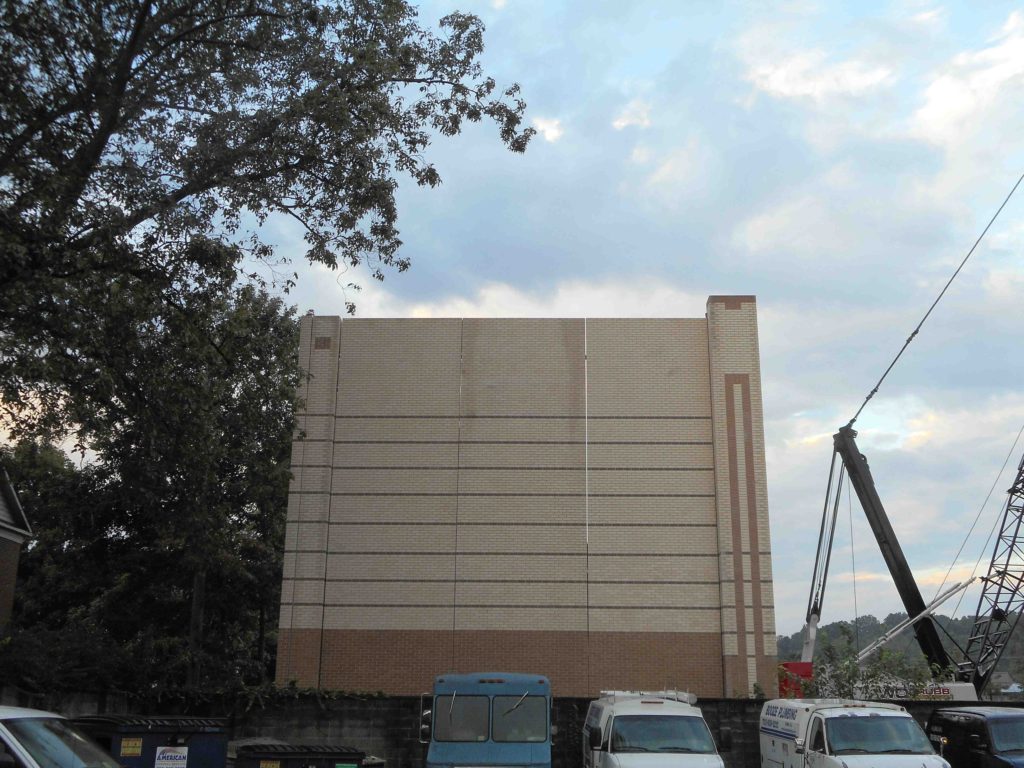 That wall is only 43′ tall, based on the detailed site plans found here on the Town of Vienna website.   (And on measuring it with a laser tape measure.)
So, as MAC buildings go, this one is small.  The majority of this building will stand just 43′ above Maple Avenue.  Only the tallest tower on the front of the building will reach the full MAC-allowable height of 62′.  And although it will very nearly fill that lot from front-to-back and side-to-side, it will likely cover just under one acre.   All told, it will enclose a volume of about 1.9 million cubic feet.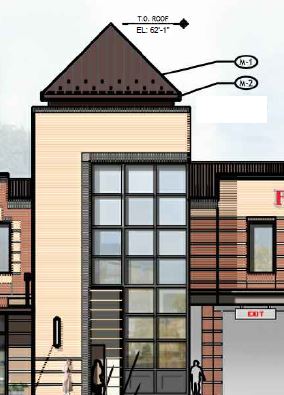 That's what a small MAC building will look like.
The proposed 444 Maple West/Tequila Grande building is almost 2.5 times larger,  in terms of total volume.  The average height of the facade there will be around 58′, with the tallest portions just over 61′.  The footprint is about 1.75 acres.  And, based on the original plans, the building would have enclosed just over 4 million cubic feet of space.
Although small by MAC standards, this new building has many of the features that mark it as a MAC building.  It will very nearly fill the lot that it is on, with parking hidden within the building.  And the sheer mass of it will dwarf its neighbors.  The McDonald's next door — redone just a few years ago — is going to look quaint sitting next to the new Chick-Fil-A.
Are buildings this size (and larger) really what you want up and down Maple?  No?  Then let your Town Council know.