By region, this is still a winter wave of the Northeast in isolation.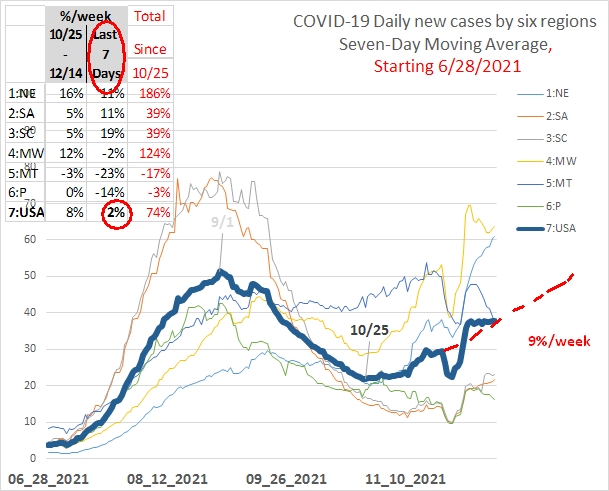 There are a handful of states in the Midwest with high current case rates, but not high growth in those rates.
Here's a graphic showing the current rate (new cases / 100K / day) and the change in that rate since the day before Thanksgiving.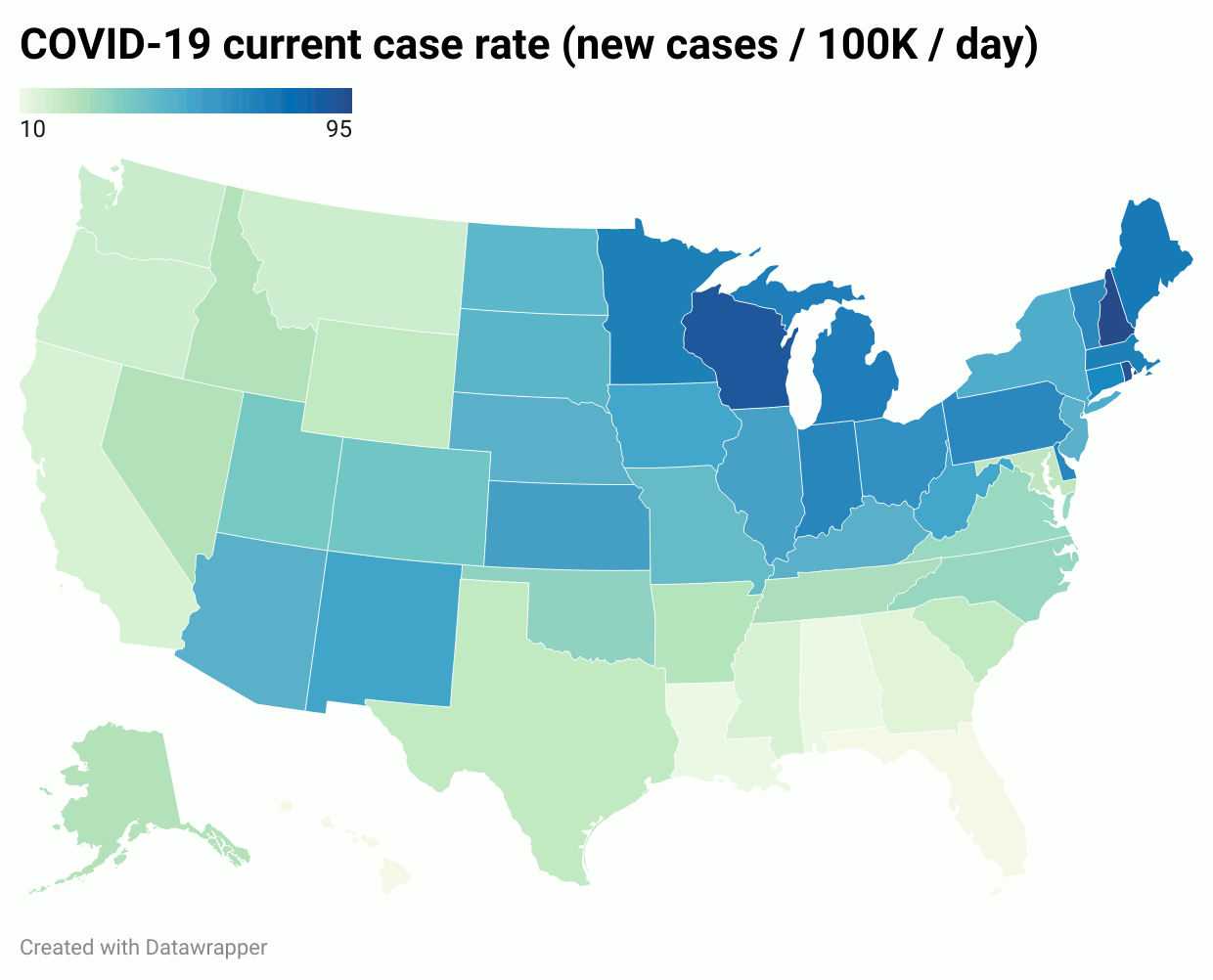 You can see that a cluster of states in the upper Midwest — Minnesota, Iowa, the Dakotas, and Nebraska — all have relative high new case rates.  But there hasn't been much growth in those case rates since before Thanksgiving.  But the U.S. East Coast, from Delaware north, is characterized by high rates that are continuing to rise.
In short, we're just a couple of weeks from the new year, and our winter wave is going sideways.  The area of high current rates and upward growth is really confined to one region of the country.
I still see headlines talking about this year's terrible winter wave, and I just don't quite get it.  New case rates for the U.S. as a whole are half what they were last year at this time.
Nor is that merely an artifact of some areas (e.g., the Pacific states) having no winter wave to speak of.  If I look at individual states, and count the days on which their new case rate exceeded 100 / 100K / day, by this time last year, we had had 240 state-days in excess of that 100 cases per day threshold.  So far this year, we've had 33.
So it's not merely that the average is down.  It's that the widespread "hot spots" of last year's wave aren't re-appearing.  Last year, the country was full of places where they ended up stacking bodies in refrigerated trailers.  This year, there were crisis levels of care in Alaska and Idaho.  And that's about it.
We are having a winter wave this year.  It's quantitatively different from last year's wave.