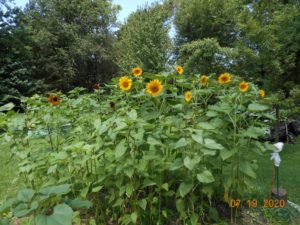 Last year I put in a fairly serious vegetable garden.  Partly it was for the exercise, partly it was to have something to do.
And partly, it was so I'd have something cheerful to see when I looked out my back window.  Like so.
I'm going to start this year's garden posts with lessons learned from last year.  Scroll down to the headers in red to see if any of this interests you. Continue reading Post G21-001: Garden lessons learned.