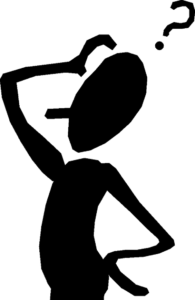 Judging from the feedback I've gotten, most people can't make head or tail out of my last three posts on herd immunity.  (Post #978, concept; Post #979, empirical estimate; Post #981, U.K. variant estimate).
At my wife's suggestion, let me just tell it as a story, and see if that's clearer.
You'll hear that 70% of the population must be immune to COVID-19 before we can end the pandemic in the U.S. 
That's wrong.   Or, at the very least, that depends on what you mean by "end". 
By "wrong", I don't mean that there's some uncertainty around that number.  There is, to be sure.  But by "wrong", I mean the 70% figure is conceptually wrong.
If we're talking about the problem we are facing right now — ending this current wave of the pandemic — then that's the wrong number to look at.  It's far too high.  And that's because most people who use that 70% figure don't have their thinking straight about what, exactly, that 70% number represents.
And, ironically enough, clarifying that last point was what those confusing posts were about.  So let me try to fix that with this post. Continue reading Post #982: Herd Immunity IV: The simplified version.