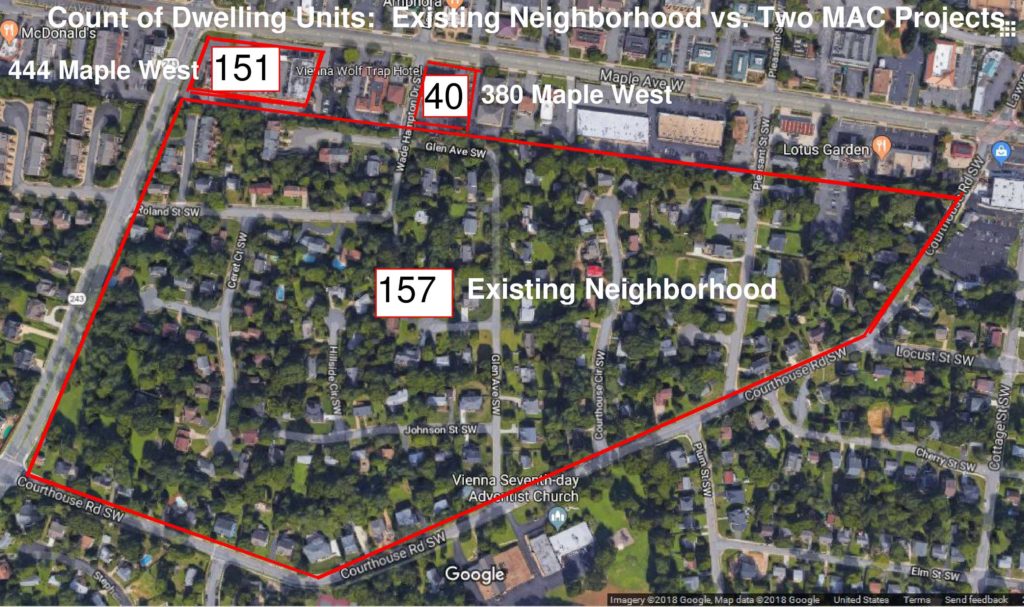 The Town Council — specifically Councilman Noble — asked the Transportation Safety Commission to undertake a study of the neighborhood bounded by Nutley, Maple, and Courthouse.  Outlined in red above.
That was, in fact, discussed at the last Transportation Safety Commission (TSC) meeting, documented in this post.
Apparently, there's going to be some discussion of that at tonight's TSC meeting.  In fact, they're going to lay out the entire workplan for this item.  But I only know this because a) my neighbor emailed them, and then b) emailed me when he got a response.
So, Where's Waldo?  Here's a copy of the TSC agenda for tonight.  Find the discussion of the MAC-adjacent neighborhood study.  If you can intuit where that is, you're a better person than I.
AGENDA-60

The final kicker here, in addition to no public notice of this, is that there's a different meeting, tonight, for residents of Wade Hampton and adjacent streets to meet the people who (are?  may be?) buying the rights to develop at 380 Maple West (see Post #432).    So, don't expect anyone from my neighborhood to be there.  Not only did we not know this was on the agenda, all the civic-minded among us will be at the other meeting scheduled for tonight.
If my neighbor hadn't emailed Town staff about this, I never would have bothered to go to the Town website, pull up the audio recording, and listen through it — on the off chance that this traffic study would be mentioned.  Let alone go and seek clarification (see next post).   As hard as I try to keep up with these things, I really shouldn't have to find stuff like this out purely by happenstance.