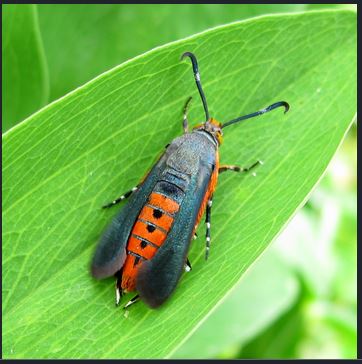 Source:  U Wisconsin Vegetable Entomology.
Yet another gardening post.  If you have no interest in growing cucurbits, stop now.
This is a rewrite of an earlier post (G09), mostly to summarize the results of this season.  And to shorten it up and tighten up the writing.  It's a summary of everything I think I have learned about the squash vine borer (SVB).  All in one place.  Off the top of my head, based on what I've read over the past week, and what I've observed in my garden.  So I can remember it next year.  Citations as to source only if and as I feel like locating them.
Continue reading Post #G27: A treatise on the squash vine borer, final version