Guess the new norm is about 1000/day for the Commonwealth, maybe 60/day for Fairfax County.  Anyway, the good news is that it doesn't look like we're headed down the AZ/FL/TX path.  My three standard graphs follow, updated to today (7/23/2020).
Last 28 days of new cases, Virginia = Blue, Fairfax County = orange.
Last 28 days, late-reopening areas (NoVA, Richmond City, Accomack) = Blue, early-reopening areas = orange.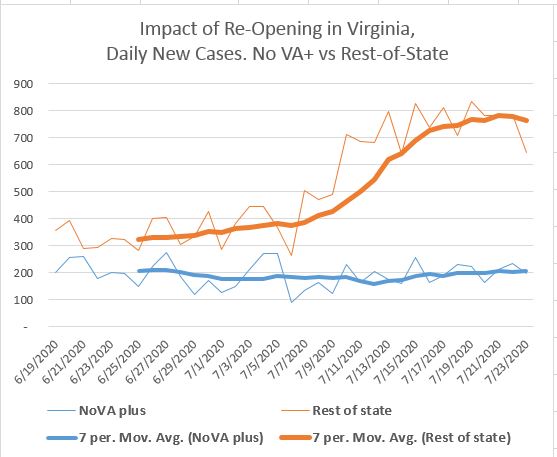 And the ZIPs of Vienna: