The U.S. is now at 50.3 new cases per 100,000 population per day.  Four states now exceed 100 new cases / 100K / day:  Alabama, Florida, South Carolina, and Tennessee.  Mississippi has fallen below 100, Louisiana is not reporting case data at present.
The increase in new cases over the last seven days was 7%.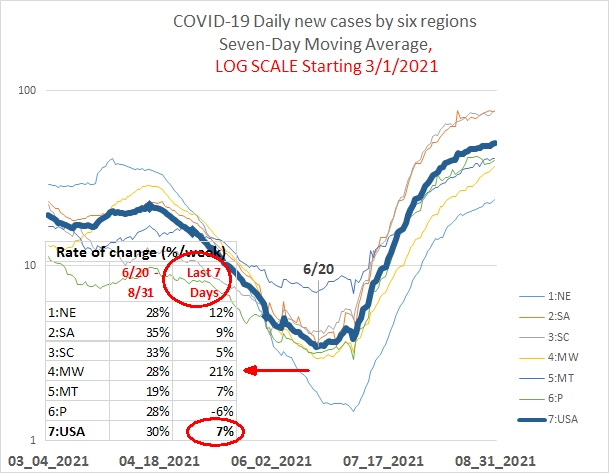 Data source for this and other graphs of new case counts:  Calculated from The New York Times. (2021). Coronavirus (Covid-19) Data in the United States. Retrieved 9/1/2021, from https://github.com/nytimes/covid-19-data."  The NY Times U.S. tracking page may be found at https://www.nytimes.com/interactive/2020/us/coronavirus-us-cases.html.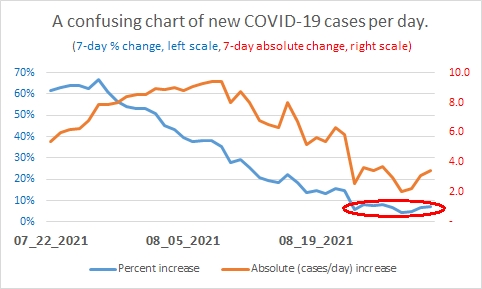 When that growth number reaches zero and turns negative, that will be, by definition, the peak of the U.S. Delta wave.  But that number appears to have stalled out in the low single digits.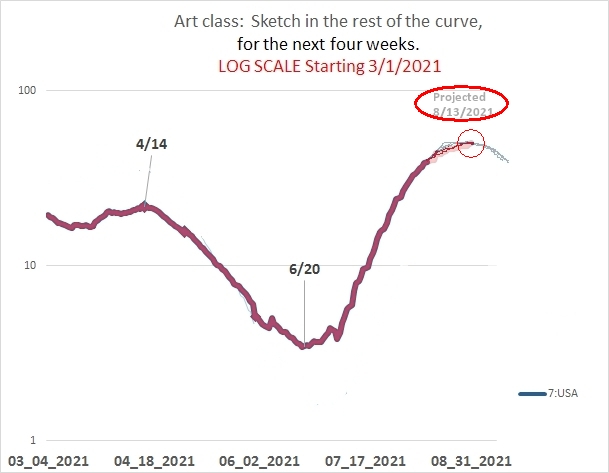 And, for the first time since 8/13/2021, the actual cases per capita exceed my projection for the peak of the U.S. Delta wave.
It's not clear whether either of those observations is significant or not.  It's just not what I expected to see.  What I'm trying to look for now is the start of the winter wave — whether or not the U.S. summer Delta wave is just going to slide right into the U.S. winter wave.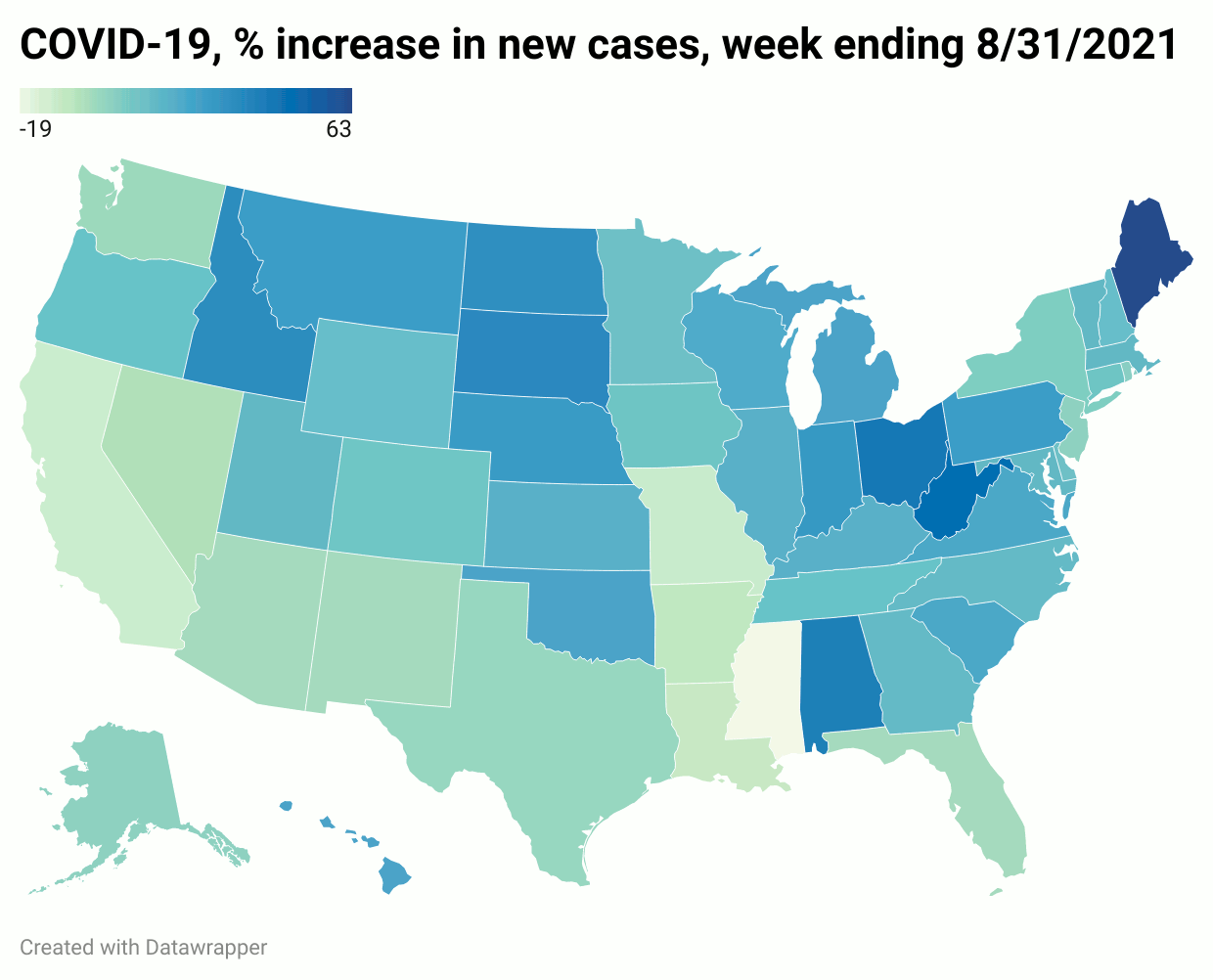 That question isn't so much about where the cases are now, but about where the growth in cases is occurring.  Above is a comparison of one-week growth rates, taken roughly half-a-month apart.  The scale of the two underlying maps is the same, so the colors are comparable on the two maps.
Not sure I can make anything out of that, either.  Is new-case growth shifting out of the South, and into the Midwest?  It's too soon to tell.
In summary, today things look just a little bit worse than I expected.  New cases per capita is slightly above my projected line.  The rate of increase in new cases doesn't seem to be trending down toward zero.
That could just be noise, or it could be an actual shift in the underlying trend.  There's no way to tell.  Just have to wait and see what happens.