The U.S. stands at 38.2 new COVID-19 cases per 100,000 per day.  That's down 17% for the week, and down a total of 26% since the peak of the Delta wave on 9/1/2021.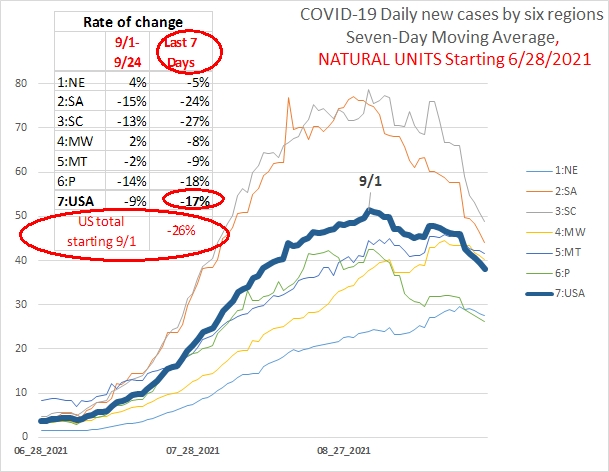 Data source for this and other graphs of new case counts:  Calculated from The New York Times. (2021). Coronavirus (Covid-19) Data in the United States. Retrieved 9/25/2021, from https://github.com/nytimes/covid-19-data."  The NY Times U.S. tracking page may be found at https://www.nytimes.com/interactive/2020/us/coronavirus-us-cases.html.
As is typical for these waves, the states that started first and went highest are now showing the steepest declines.  The top two lines on the regional graph above are the U.S. South Central and South Atlantic states.
---
Alaska
By contrast, Alaska now appears completely out-of-control.  That state has the distinction of having both the highest rate of daily new cases (141/100k/day), and the highest rate of increase in that number (up 41% in the past seven days).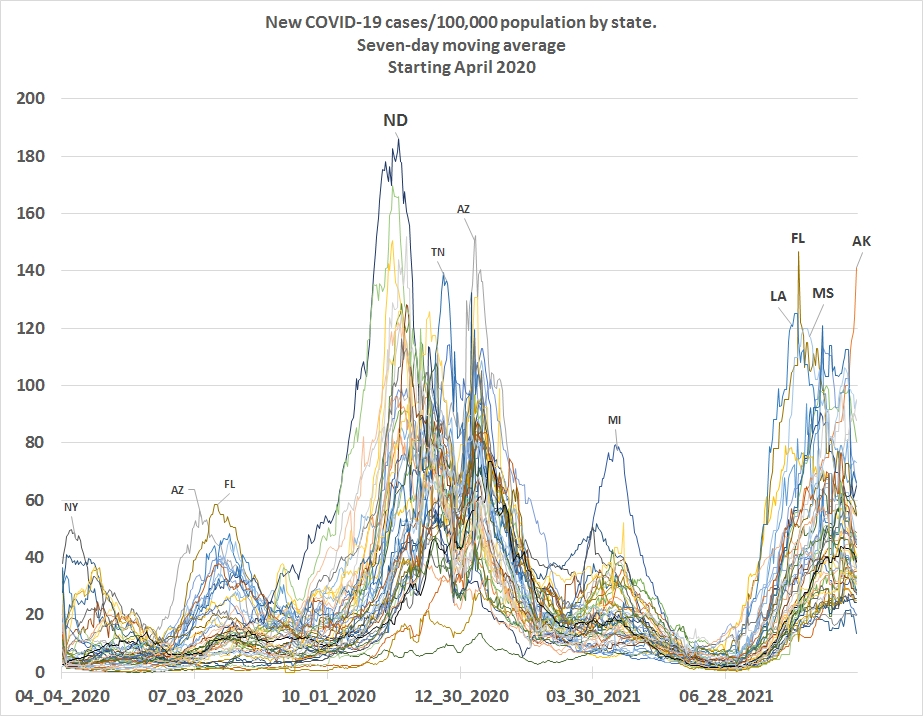 As you can see from the list of states sorted by the last seven days' new case growth rate, the only other state with both a high level of cases and high growth in cases is Wyoming.  And the end of the list — where new case rates are plummeting — is dominated by the states that were at the forefront of the Delta wave.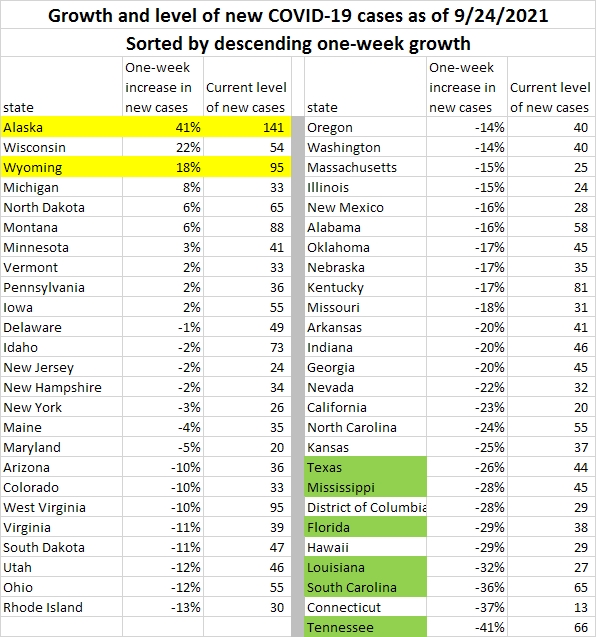 It's hard for me to grasp why Alaska would be such a trouble spot now.  About 40% of the population lives in Anchorage, and it's not as if it has gotten very cold, yet, in Anchorage.  For most of this month, the average daily temperature was in the 50s, not hugely different from U.S. states along the Canadian border.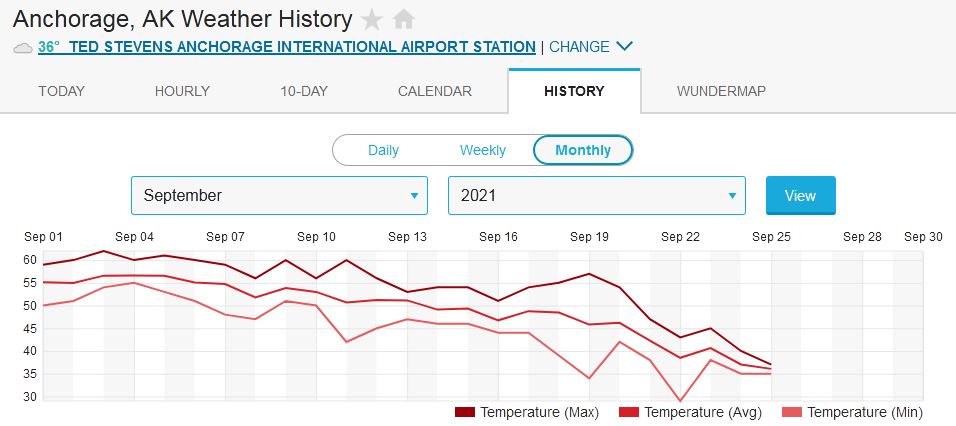 Source:  Weather Underground.
And yet, Alaska currently is far worse than it was at the peak of last year's winter wave, with no end in sight.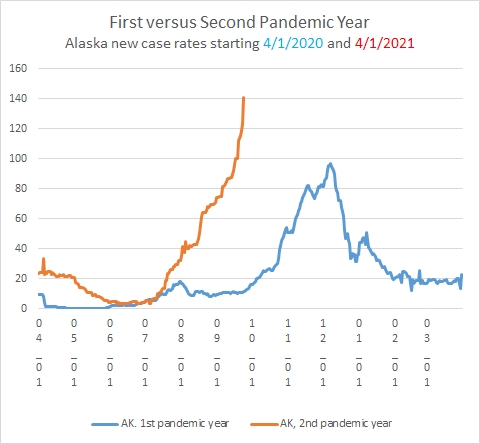 It's probably still too soon to tell whether or not Alaskans with COVID-19 are being denied needed hospitalizations due to the lack of beds.  That said, the longer the situation depicted below continues, the more likely that will be.  Cases are rising rapidly, new hospital admissions are falling.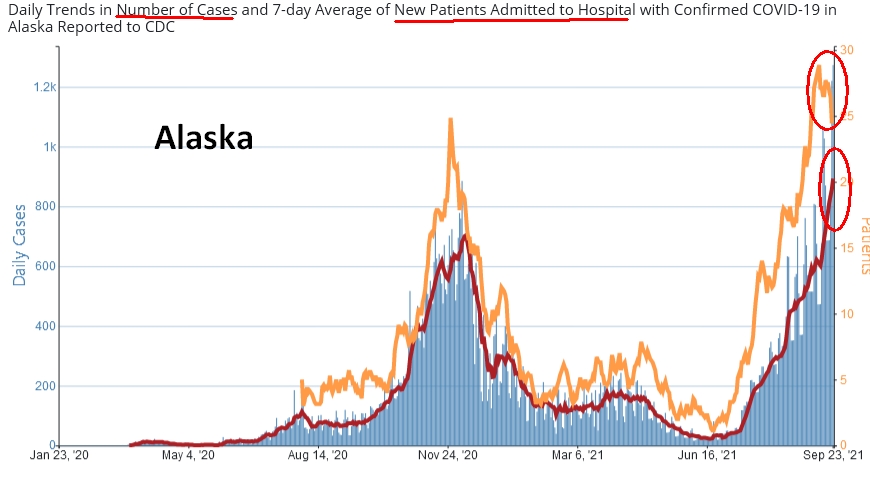 Source:  CDC COVID data tracker.
In short, no clue as to why almost every other state appears to be getting over the Delta wave, except Alaska.